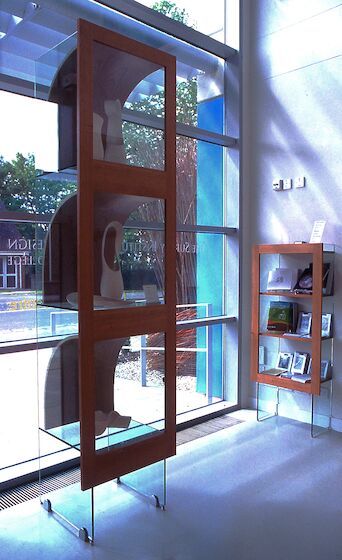 Crafts Study Centre
The design and production of a reception desk, shelving and retail display cases for The Crafts Study Centre in Farnham, Surrey. 2004, 2008.
The reception desk and display cases were made in cherry wood, glass and stainless steel.The wood and fittings were bonded to the glass to create a seamless join from one to the other. Whilst predominately glass, the wood elements in the display cases were used to both frame and create a backdrop for the pieces on display. The overall forms were designed to add linear elements to the architecture of the space.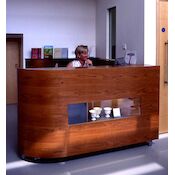 The Crafts Study Centre was a site specific commission. If you would like more information on this commission or to enquire about the commissioning process then please click here.