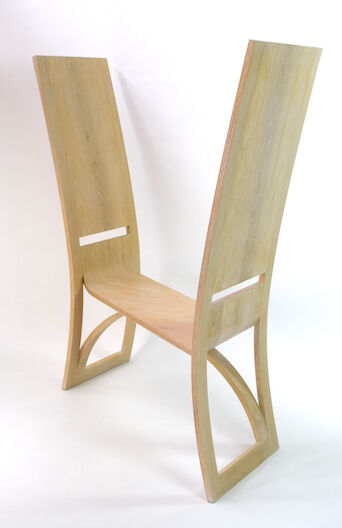 Conversation seat II
1350mm wide/long x 430mm deep x 1350mm high, (53" x 17" x 53")
A one-off in rippled ash with a white wax oil finish.
A seat designed for two people in 'conversation'. It is a play on the dialogue between two separate chairs when bought together - symbolised by the two high-backed ends set at opposing angles, both looking out and in, that are linked by one continuous seating plane.
This piece is the evolution of a design resulting from a 'Creative award' given by South East Arts. It is now currently on show with and available from VSOP in Greenport, New York.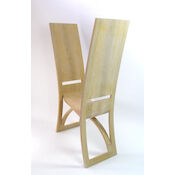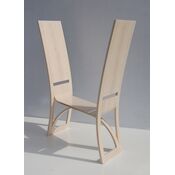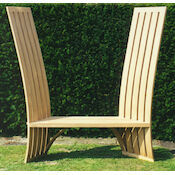 To enquire about this piece please click here.
Galleries and collaborators