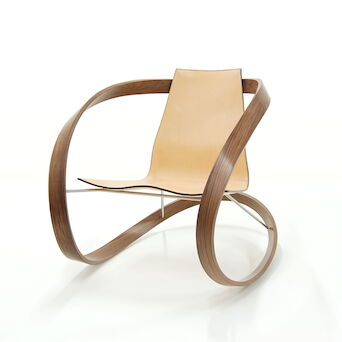 Ribbon Rocking Chair

Ash or walnut - £9,600 including VAT.
790mm wide x 1130mm deep x 860mm high (31" x 44½" x 33¾")
The Ribbon rocking chair is a contemporary rocking chair with a wood 'Ribbon' forming the backrest, arms and runners, a saddle leather seat and a stainless steel connecting support framework.
Shown in walnut but also available in rippled ash, both with a natural leather seat.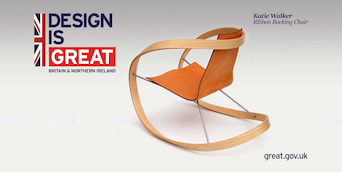 ---
"The Ribbon Rocking Chair is actually extraordinary and very memorable - a classic of our time" Kevin McCloud, Grand Designs
"It is so difficult to create a truly original chair: the minimalist, sculptural and beautifully balanced Ribbon Rocking Chair is a stunning re-invention of the traditional rocking chair and an inspired combination of craft values with sleek contemporary design". Janet Boston, Manchester Art Gallery
"knowing what is possible yet pushing the boundaries of production can result in a simplicity that is greater than the sum of its parts - this award winning chair is wooden poetry" Allen Boothroyd, Meridian Audio
"It is a revolution in rocking chairs - one seamless ribbon of timber from which the seat is slung. How will anyone ever do better? Rocking chair design come of age!" Jon Snow
---
This piece was awarded The Furniture Makers' Company, Bespoke Guild Mark no. 373, 2006 Wood Awards - furniture and innovation, 2006 Wesley-Barrell Craft Award and 2007 Grand Designs - best furniture and product of the year.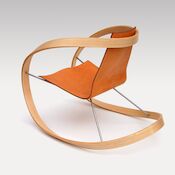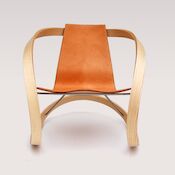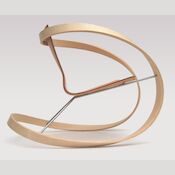 The Ribbon Rocking Chair is made to order. If you would like to order one please then either telephone +44 7747 615323 during UK working hours or click here.
Galleries