George's chair

Walnut - £935 including VAT
Ash - £780 including VAT
520mm wide x 504mm deep x 820mm high (20½" x 19¾" x 32¼")
Originally designed in ash with a solid wood seat, George's chair was designed to accompany George's high chair at the dining table. It is also available in other timbers, including walnut, and with an upholstered seat (as illustrated).
The chair is made by Sitting Firm Chairmakers Ltd in the UK using British materials wherever possible. All materials and processes have been chosen with sensitivity to their environmental impact.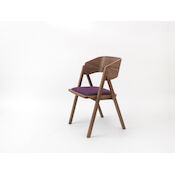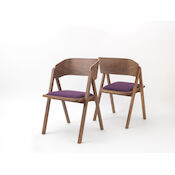 The George's chair is made to order. If you would like more information or to place an order then please click here.