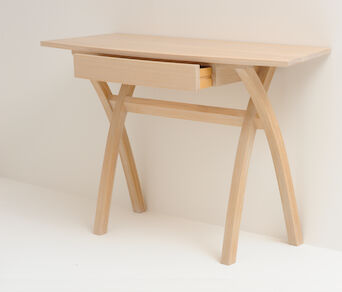 Beam console

£2,925 including VAT.
1345mm long x 470mm wide x 850mm high. (53" x 18½" x 33½")
A side table or console in solid European oak with a white lacquer finish. The drawer bottom is cedar.
Also available in other woods, sizes and finishes on request.
The Beam console is made to order. If you would like more information or to place an order then please click here.